Stress
Story
I'am Federal Panda,I am relativly new to gw (have played for about a year). But I am not new to games, I've been playing my hole life. I stil remember the days when I had to clean my super nintendo whit a pencil because the console had dust in it. Video game industry changed a lot since then, the portateble consoles came and revolutionized the Industry, consoles now had ventilators for them not to heat up and to keep the dust out (Aleluia), a normal game can now carry up to 25 gb of information, and the online games have come to stay.
I decided to play gw mainly for curiosity. I was tired of playing the world of warcraft, its weak graphics and insults flying everywere drived me nuts (not to mention the 15 euros a month fee). So i said to myself that i needed to find a new MMORPG, and gw came up, it was perfect. Everything I hated on WoW had been changed, the ridiculous hours and hours of questing to get to the max level were gone, the imensity of players all to kill the same beast who had the drop change of 0,00001% gone, and the monthly fees something that at the time was a sinom of MMORPGs was gonne. By that time I knew I had to get this game. And the rest is history.
Boxes
| | |
| --- | --- |
| | This user is a member of the Luxon alliance. |
| | |
| --- | --- |
| PORTUGAL | This user is portuguese and proud of it |
| | |
| --- | --- |
| Pandas FTW. | This user is obsesed whit pandas |
| | |
| --- | --- |
| | This user is one of the few 14 year olds who listens to Charlie "Bird" Parker [[1]]. |
| | |
| --- | --- |
| | This user is also a big Fan of Louis Armstrong[[2]]. |
This beetle is so cool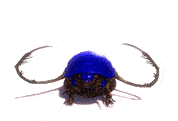 Community content is available under
CC-BY-NC-SA 2.5
unless otherwise noted.