Friday
10
April - 2020
07:33 UTC
News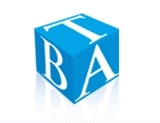 After (mis-)using the game only as chat platform for many months, I decided to give up on Guild Wars, as not much new content (routes, and so forth) was added for runners since Prophecies. I wish you all the very best. -Feena Chan.
We truly deserved it, and stand above the WoW forum now. Yeepie-yay! :D
My guild, The Blue Academy [TBA], is now properly presented on GWW.
Presenting now more than 13 videos of guides and runs, and heroic themes.
Credits
Almost all code from my user page orginated from the following users' user pages:
| | |
| --- | --- |
| | This user is primarily a Runner. |

| | |
| --- | --- |
| RuN | This user considers running to be the highest form of PvE. |
Community content is available under
CC-BY-NC-SA 2.5
unless otherwise noted.