| | |
| --- | --- |
| | This user is a member of the Kurzick alliance. |
| | |
| --- | --- |
| PvE | This user is primarily a PvE player. |
| | |
| --- | --- |
| | This user knows the awesome power of "Hug Me!". |
Any character in English districts with the last name "Dabir" is probably me.
Lunacy
Skills
PvXConvert falls over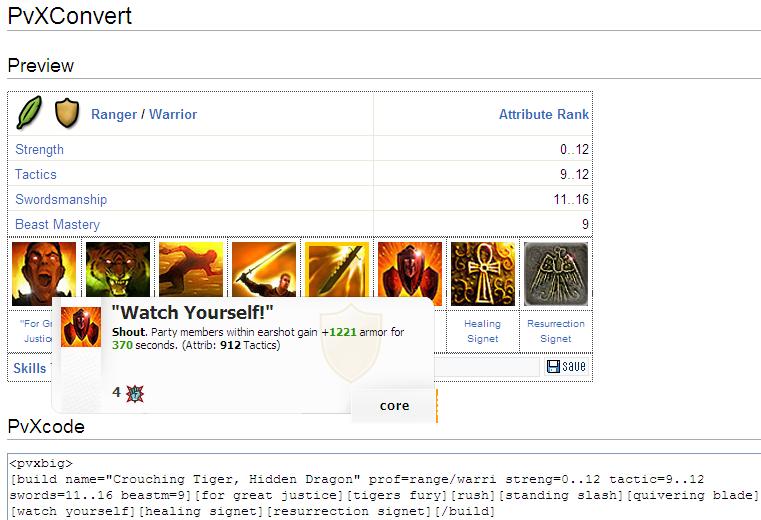 When a build author uses a template improperly, PvXConvert can give very strange results. I'm just glad I noticed this before posting the 'updated' version.
Cynn: "I should have worn black. Then the ash wouldn't show."
Master of Whispers: "Victory does not go to the loudest, but to the most effective. ROAAAAAAAAAAAR"
Acolyte Sousuke: "I've never cast this before. Hang on!" <spits a rock>
Other games
Trukz - A trucking simulation game might be reasonably interesting to anyone who likes trading games.
Community content is available under
CC-BY-NC-SA 2.5
unless otherwise noted.