| valign="top" style="background:#E0FFFF; border:2px solid #464646; border-left: 4px solid #464646; border-top: 0.5px solid #464646; padding:0.5em;" width=73% |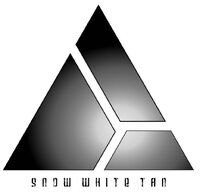 My name is Jonas, I'm from Denmark and I'm currently 17 years old. I have been playing guild wars for about 30 months (as of 14/2/08).
I mostly play PvE PvP, but in the next few days I'll be grinding titles for Kind of a Big Deal.
According to the personality test found here, I'm an Executive.
Interestingly enough, a similar test on another website called me an Artisan. I think I'm a hybrid between the two ^^

I just joined a new guild called The Hunters of Twilight [Tht].
Joined Chips and Gravy [Salt]
Created Enforcers of Serenity [Cops], which is going to be a PvP guild for Australians + others.
Joined Caliber Thirteen [CT].
Created Snow White Tan [SWT].
Joined Tycn Co [tC].
Joined Order of the Emerald Hellkite [EmHk].
Free Rice
Tycn showed me this ← Beat my score of 31.