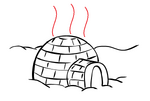 ARCHIVES
Sorry to be a wiki noob, im sure there is a guide somewhere telling me how do make use of wiki's features but i can't find it, could somebody send it to me?
New Signature
Testing. [[User:Steamy Igloo|<font color=Green igloo~</font>]] 17:44, March 21, 2010 (UTC)
Testing again. [[User:Steamy Igloo|<font color=green> igloo~</font>]] 17:45, March 21, 2010 (UTC)
Can somebody explain why its not working?
Rating builds?
I dont seem to be able to rate builds, i have confirmed my email address etc etc but it still says im an auto confirmed user or something? igloo~ 16:11, March 22, 2010 (UTC)
Socking
Hi, Steamy. Unfortunately, this account is a sock account of Jax, and we don't allow socking here. I'm contacting you, because I like to give people the benefit of the doubt, and hopefully you did it on accident. Now, there are two options here:
Option 1 - You can pick which account you'd like to keep and I'll perma-ban the other account (pretty common around here).
Option 2 - You can lie to me and say that it's your brother's account or something, then I'll review the IPs (as I already have), trace them to your exact location and ban you for a month.

Hopefully, it was just an innocent mistake. Let me know which option you'd like to pick. Karate

Jesus 19:02, 22 March 2010
Community content is available under
CC-BY-NC-SA 2.5
unless otherwise noted.